18M Semi-retirement alliance - Looking for veterans tired of grinding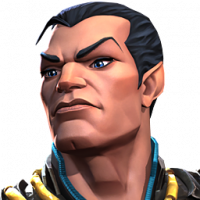 MEKA5
Posts: 337
★★
Life-first Alliance looking for veterans and expert players (ROL, ACT5 clear).
No minimums, sign in for aw whenever you're available and keep getting decent rewards to progress in game.
You need to have a few ranked up 5* champs to place defense in AW tier 3-4 and be able to clear your path when you commit to a BG.
AQ map 5-3-3 *5
AW gold3 -> gold2
Retired Elite X
Tag:RE-LX
If interested pls PM here!