**HOTFIX AND GOODIES**
Our latest Hotfix is now live for both iOS and Android! Please manually update your game. Additionally, because of the bugs' impact on energy refill consumption, we have provided summoners with Energy Refills and a few other items to assist in the Contest! Sign in and check your messages now to claim yours!
Which Mystic characters will Mystic Dispersion still help?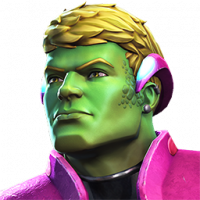 bamabb
Posts: 17
★
The new Mystic Dispersion has me a little confused. I use Mephisto, Morningstar, Dormammu in AW and Scarlet Witch as an offensive champ. So is Scarlet Witch now the only one who will benefit much from MD? I know GR and Magik will still benefit but I don't have them. Trying to decide if I should reinvest in MD. I had it up to 5.