**HOTFIX AND GOODIES**
Our latest Hotfix is now live for both iOS and Android! Please manually update your game. Additionally, because of the bugs' impact on energy refill consumption, we have provided summoners with Energy Refills and a few other items to assist in the Contest! Sign in and check your messages now to claim yours!
Underated/overrated champs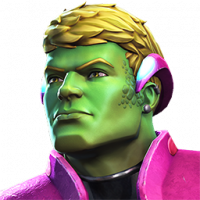 Graydrox
Posts: 400
★★★
No disrespect to Seatin at all. The man knows his stuff. But since his list seems to be the standard that's what I'm gonna use for this. Who do you think is underated or overated on the tier list?
Personally I'm gonna say Luke Cage. To me he should be god tier. The guy is a wrecking ball. So useful in AQ/AW and questing. He's is on so many peoples 3 person team AW/AQ roster that he has got to be a little more useful than the tier list suggests.