Summoners. We are aware of issues with Alliance Wars Enlistment/Matchmaking. We are exploring the cause of this issue and possible solutions.
Community 2019 Christmas Gift - Gifting Champion Badge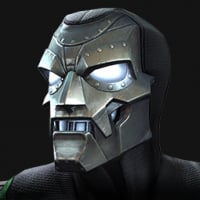 MCOC_Erudite
Posts: 1
I think a great Christmas gift for 2019 would be if for the price of 1000, you can have one account, transfer a hero to another account. Every account can transfer only one and receive only one.

This will not diametrically affect the game, and also allow Kabam to make a lot of money.

Thoughts?