Due to an issue with Alliance War Defense Tactic, we will be ending this Alliance War Season effective immediately. This current War will not count towards your Alliance War Season Score. War Season eligibility rewards will be reduced to 2 Wars in the Season.

We understand that this is not a perfect solution, but without the ability to remove or freeze the War Rating quick enough, the rest of our Alliance War season would be compromised.

This war will remain active, and in-game, you will still see the season until tomorrow. After we end the season tomorrow, we will be taking some time to collect data and remove the changes to the Alliance War Season score. Once that is complete, we will be able to send out Alliance War Season rewards.

We apologize for the inconvenience.
The "find a partner" feature in dungeons should allow both players to see each other's champs.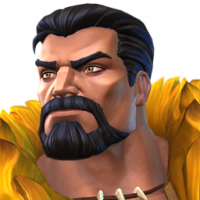 Slightlyuninterested
Posts: 11
★
I can't count the times that I've loaded up lvl 7dungeons with an appropriate team rating and the other player is using champs well below the suggested team rating and can't get pass room 1-2. While champs rating doesn't equal skill level it does usually say something about account progression. Idk the algorithm that's used to pair summoners but as it currently stands it's horrible. Pair summoners with similar team rating or at least give us the option to see their champs so we can make the decision on if we want to take the risk.