Summoners, due to a technical issue, this week's series of Alliance Quests will be cancelled at 4pm PT. There will not be any Rewards for this series. The next series of Alliance Quests will start on April 18 at 12pm PT. We will be assessing the impact on Alliances and compensating accordingly, as well as returning Alliance Tickets.
Things that make you go: "D'oh"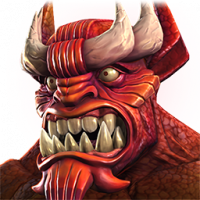 Manyoofs
Posts: 67
★
These are little things that slip by you and might cost you a match or it might be something dumb you do once in a while
For me it's buying a full energy refill, moving like 3 steps and then closing the game to do something else
Another is trying to evade punisher 2099's specials and getting clipped
What about you guys?