We are currently experiencing an issue causing a delay in delivery of Summoner Advancement, the Alliance Quest event, and other 3-Day X-Men use event. We are working to resolve this, but it will likely take a few days. We will ensure that these rewards are delivered to affected Alliances. Please do not change Alliances until your rewards are delivered.
Compensation stage 1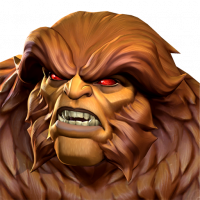 LucianoDelHoya
Posts: 1,013
★★★
Hi all, this is compensation stage 1, Kabam said once they sort out AW rewards, they will discuss the compensation package. As it said this compensation is purely for the maintenance which occured.

Overall not a bad start to the compensation.

Hopefully once we get our AW season end rewards kabam can sit down and discuss the proper compensation package.

Alot of end game players are talking about multiple 6* shards and t5bcfs etc... we will see what happens x
This discussion has been closed.