Roster Help
TimeGenesis
Posts: 485
★★★
Just want to ask your opinion on this please, as am not sure which champs to upgrade to help me do more content in the game. These are my go to champs to date (top champs)
They help me a lot of content but.the epic quest got me thinking i need more champs with immunities. Doom obv is just newly required but who would help me more to do at least the following (no particular order) 5.4, Variant 1, road to labyrinth, more uc quests.
Here are the next set of champs I have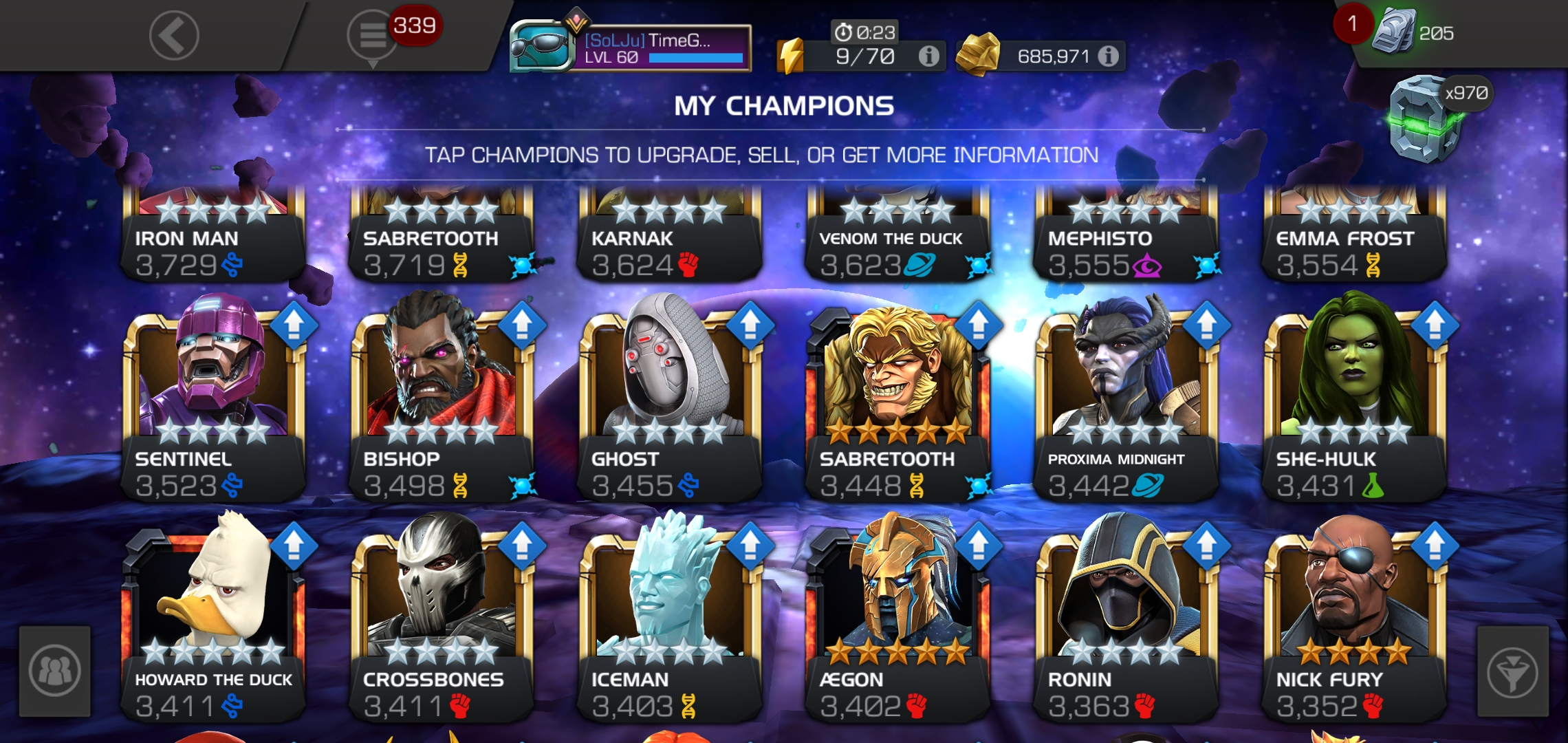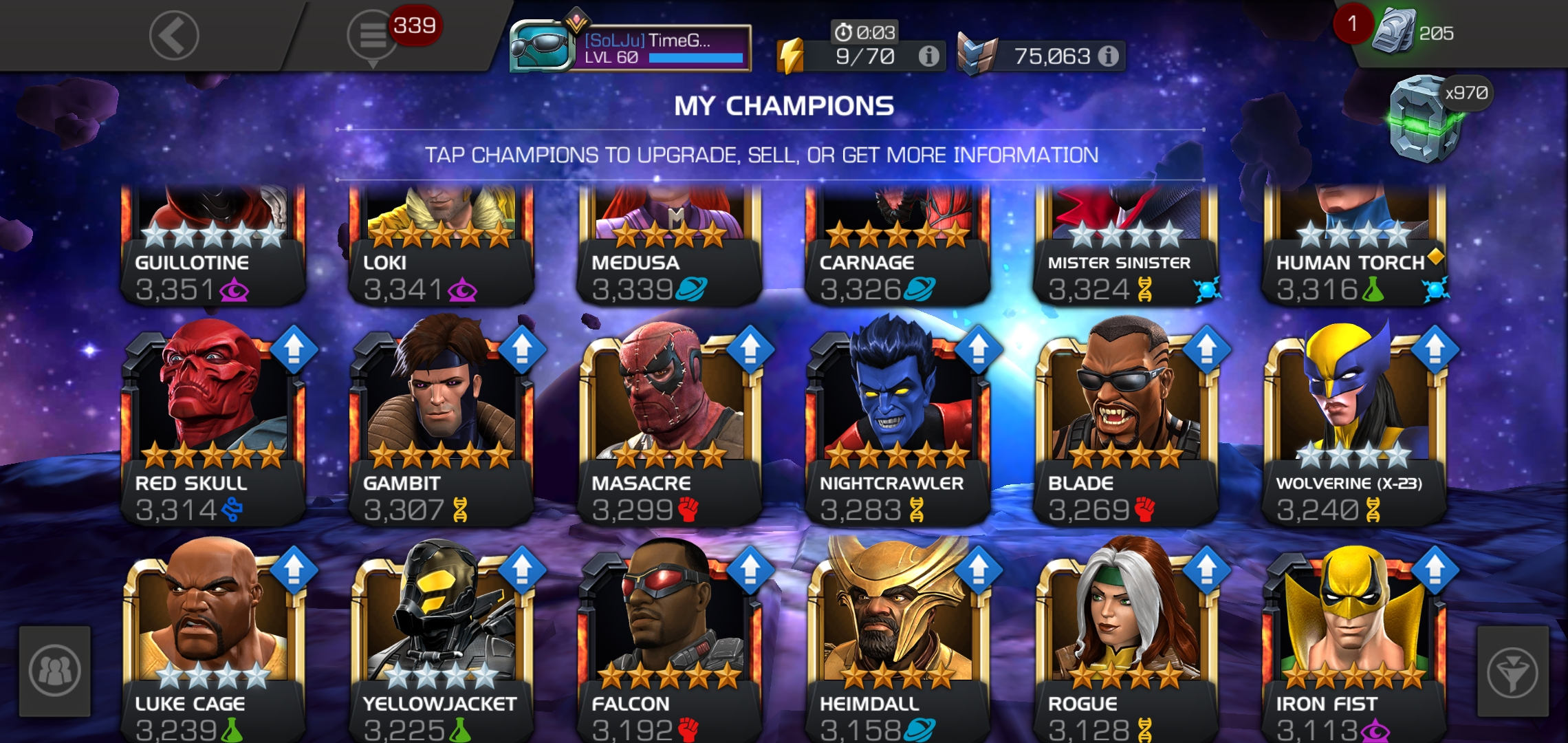 So in your opinion who should I upgrade next?
I'm thinking of Thing / Annihilus. And Iv only recently pulled Ghost (and duped) so am learning her still. I have other champs too (80% of my 4stars are at R3)
Thank you for your time and help