**KNOWN ISSUE**
Currently, Alliance Prestige (as it concerns Alliance Quests) is not taking Relic Prestige into account. If possible, we are working to address this for the next round of Alliance Quests but will have more information for you when it is available.
Where is my mail message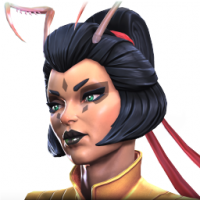 NaTiSaAd
Posts: 50
★
I had a mail message with all the items for the alliance wars compensation. The message disappeared today and none of the items have been sent to my stash or added to my resources. I still had 20+ days to claim those items. Where did they go?