Greedy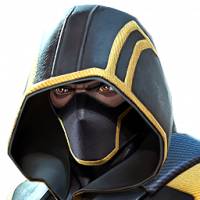 Caino1023
Posts: 298
★★
I keep seeing posts with people throwing around the term "greedy" and "money grubbing" when it comes to the offers that Kabam puts out. People seem to think that everything should be for free because this is a "free to play" game.

How do you think Kabam makes money to develop/upkeep/ keep this game from dying off like so many others?
It baffles me that people think it's greedy.

While I agree that some things in game seem completely ridiculous in terms of the value that it offers to players, both paid and free-to-play, that deserve to be called out and given feedback on, I think we need to take a step back and realize that those "whales" that you seem to think are taking YOUR rewards away from YOU - are actually the ones that are allowing you to play for free.

I'm not saying all deals are amazing, and I'm DEFINITELY not saying that I agree with all decisions about offers and rewards in this game (I think a ton should be changed), but I can't believe all of the people that seem to truly believe that a "free to play" game should have all the benefits, with absolutely no cost.