**KNOWN ISSUE**
An unknown error has resulted in Grandmaster Gauntlet progress being reset for a portion of our playerbase. As a result, we will be temporarily removing the Grandmaster Gauntlet as a playable mode. The mode will be reinstated when the team has resolved the issues.
**KNOWN ISSUE**
There appears to be a bug causing missing VFX (visual effects) for a number of elements including traps, phasing and some blocking animations.
The team is aware and looking into the cause of the issue.
Gold 1 Map 65555 War focused ally looking for 2 or 3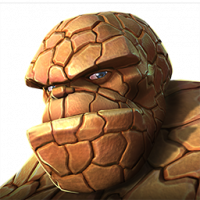 protectors11
Posts: 99
★
We are currently doing 65555 for aq transitioning to 66666. And in aw Gold 1 working for Platinum 4 next season. We are war focused and looking for player that are active and will help take us to the next level.
Add me in game or on line: protectors11.