Summoners, earlier today a notification for a Guardians of the Galaxy gift was delivered to some Summoners. This was done by accident, and we apologize for any confusion this may have caused.
R4 5* Blade or Killmonger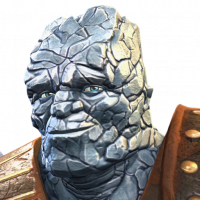 EinfachSo
Posts: 214
★
Need a decision support
I can RankUp Killmonger or Blade to R4, both unduped. I`m Cavalier and my next goals are to 100% Act5 and the Variants...also I will use the Champ for AW Offense/AQ.
For Killmonger i have a 6* Sabretooth (no Void 4/5/6*), for Blade i have 5* R4 sparky and GR as a maxed 4*, Mephisto 5* R2, Dorm 4* R3.
My other top 5* Champs are CMM (R5), Sparky, Venom, Medusa, MODOK, Sym Supreme, AA (all R4) and 6* Sentinel, Sabretooth, BlackBolt.
Thanks for your help