Summoners, we recently encountered an issue with the Alliance Quest Setup Phase Starting Timer that may cause the Setup Phase Starting Timer to display erroneous information, though we are working on a fix for it as quickly as possible. Additionally, if the Setup Phase does not let you plan your days in advance, you will be able to once the Event officially begins on the Alliance Quest Start date.

For clarity, the next Alliance Quest Enlistment Phase will begin on December 5 at 20:00 UTC, regardless of what the in-game timers display.

The next Alliance Quest Start will be on December 6 at 20:00 UTC. This is when Summoners should be able to enter each Map. Thank you for your patience and understanding as we work to resolve this issue.
Alliance War Season Rewards will start to roll out to Summoners very soon. These will take a while to get to everybody, so do not worry if an Alliance Mate receives their rewards, but you haven't yet. We thank you for your patience.
Bug?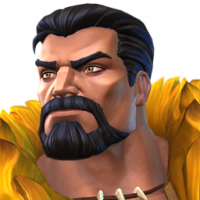 MrsGondola420
Posts: 149
★
I've been part of this alliance several weeks now, haven't left, am an officer. And yet I bought an alliance crystal for the spend event and this is what I see now.
I've collected rewards from every other event since joining.
Also, as I bought the alliance crystal, I saw the notification pop in the corner right before it brought me to the crystal opening page. Opened it, claimed my ISO, and when I backed out the notification was gone. So I clicked on the event and it's telling me I haven't been here long enough, even though it's been roughly 3-4 weeks with this ally.
I've already submitted a ticket, but wondering if I'm alone in this or if it's some type of bug?