**UPDATES TO ENLISTMENT GIFTING EVENT:**
To prevent exploitation, we will prevent new Accounts from being able to Gift enlistment crystals. We will also be taking action on those who are using 3rd Party Sellers, Bots and other farms to gift themselves mass amounts of Enlistment Crystals. Lastly, we will be adding an expiration timer to Enlistment Crystals. All unopened Enlistment Crystals will expire on Oct 18 @ 17:00 UTC. For more information, please see this post:
https://forums.playcontestofchampions.com/en/discussion/346104/updates-to-enlistment-gifting-event
Bug?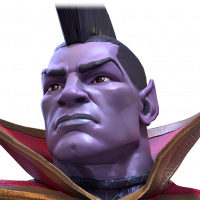 MrsGondola420
Posts: 149
★
I've been part of this alliance several weeks now, haven't left, am an officer. And yet I bought an alliance crystal for the spend event and this is what I see now.
I've collected rewards from every other event since joining.
Also, as I bought the alliance crystal, I saw the notification pop in the corner right before it brought me to the crystal opening page. Opened it, claimed my ISO, and when I backed out the notification was gone. So I clicked on the event and it's telling me I haven't been here long enough, even though it's been roughly 3-4 weeks with this ally.
I've already submitted a ticket, but wondering if I'm alone in this or if it's some type of bug?