Summoners, the Necrosword Crystals (the crystals in the Knull Cavalier Preview Bundle) currently have a higher than intended drop rate of 6-Star Champions.

We will be leaving the crystals as is for the time being, but will be correcting the drop rates before Knull receives his official release on October 28th. To ensure that this does not affect anybody that purchased this preview bundle, we will be auto-opening these crystals before that date, but this means you will not see what you received. To avoid any confusion, please open your crystals yourself ASAP.
5.2.4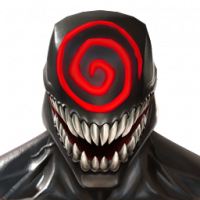 MrsGondola420
Posts: 149
★
Currently stuck at 5.2.4 , trying to push for UnCollected before the Squirrel Store event ends.
This chapter is already giving me a headache.
This is the top few rows of my roster. I've got more 4* and 5*s but these are my higher ranking champs.
I think I've got enough units, and I know I have a decent bit of potions and revives for both single and team, and about 330 4 hour crystals saved up. So I'm covered there.
Was hoping to make the final push this weekend.
Any comments would be super helpful! Thanks!