UPDATE: A new Hotfix (v32.2.3) is now being released to address this issue. Please keep an eye on your App Store for this update to address the below issue.
We are currently experiencing an Error when Summoners view a Champion's Synergies while in the Champion Selection screen in Arenas and Duels. We are aware of this issue and are working on a Hotfix to address it. In the meantime, please avoid using the synergy menu to prevent this error and crash. We apologize for this inconvenience. Updates will be posted here:
https://forums.playcontestofchampions.com/en/discussion/293506/error-when-looking-at-synergies-from-champion-selection-screen
Wow a namedrop that I hope leads to more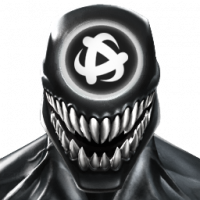 Shadowstrike
Posts: 1,644
★★★★
Respect for the Shiklah namedrop. I know it's presumptuous to expect her in the game but considering the mystic class always is always in need for a heavy hitter, I wouldn't mind an eventual addition of the former Mrs. Wilson.. Especially if the Dracula rumors lead somewhere good.