Earlier today, there was an issue where Summoners that logged on shortly after the Login Calendar switched over for the day didn't receive the Cosmic Ghost Rider login crystal. We've fixed the issue for players receiving the crystal now but will have to collect data and send out the crystal to all players that didn't receive it next week. We apologize for this inconvenience and look forward to making it right for you all.
Dungeon Crystals - 5 star Black Bolt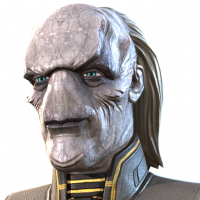 Eb0ny-O-M4w
Posts: 11,661
Guardian
With the return of the dungeons today, we also got a new set of crystals.

One of the 5-star crystals, named "5-star Evolution Crystal" says it contains a 5-star version of Black Bolt, which If I remember correctly it shouldn't exist as a playable champion prior to this.

In the past, we had an issue where a crystal specified that it contained a 5-star version of War Machine, which was later fixed since it really wasn't there, and was just an error in the description.

So I would like to ask, to those of you who were brave to buy the crystal, is he really in there? Or to some member of the team, is he really supposed to be there?