Summoners, due to a technical issue, this week's series of Alliance Quests will be cancelled at 4pm PT. There will not be any Rewards for this series. The next series of Alliance Quests will start on April 18 at 12pm PT. We will be assessing the impact on Alliances and compensating accordingly, as well as returning Alliance Tickets.
Love is a battlerealm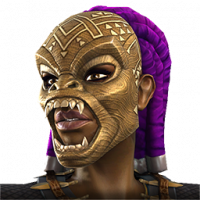 SamMarquez
Posts: 163
★
I notice I am fighting an opponent he is down to 1 percent,the boost is active so he is passively stunned but then regenerates some health even though the 10 second indestructable is on.This happened while fighting that sentinel on epic and others.
This discussion has been closed.