UPDATE: A new Hotfix (v32.2.3) is now being released to address this issue. Please keep an eye on your App Store for this update to address the below issue.
We are currently experiencing an Error when Summoners view a Champion's Synergies while in the Champion Selection screen in Arenas and Duels. We are aware of this issue and are working on a Hotfix to address it. In the meantime, please avoid using the synergy menu to prevent this error and crash. We apologize for this inconvenience. Updates will be posted here:
https://forums.playcontestofchampions.com/en/discussion/293506/error-when-looking-at-synergies-from-champion-selection-screen
I'm always low on T1A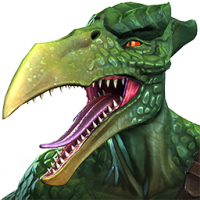 Urkel2
Posts: 371
★★
I do the t1A arena when it comes around and I think I get 2 a week from alliance quests but that leaves me only ranking up maybe 1 5 star 1 rank per week I also would like to rank up the many 4 star champs I have unranked for arenas but it seems they need t1a as well past rank 2 I see so many people getting over 40k in sa so it leaves me wondering if I am missing something or are they just ranking tons of 3 star champs?