**HOTFIX AND GOODIES**
Our latest Hotfix is now live for both iOS and Android! Please manually update your game. Additionally, because of the bugs' impact on energy refill consumption, we have provided summoners with Energy Refills and a few other items to assist in the Contest! Sign in and check your messages now to claim yours!
Can't finish Moleman quest. Groundhog Day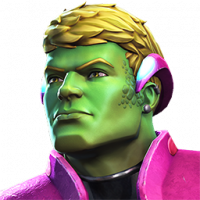 crogs
Posts: 637
★★★
The game won't let me finish the quest. I'm stuck in a moleman loop. Every time I best him it puts me right back to him again. Tried six times so far but it won't complete. It's the final path of the latest one in master.

Anyone else experience this?
This discussion has been closed.