**Login Issues - Update**
Summoners experiencing error messages during login, we have been manually navigating around the issue for each player; you should be able to log in again!
We will be releasing a hot fix in the next day or two to resolve the issue entirely.
1st 6 Star- what do you think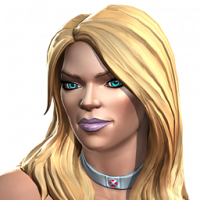 Theheretic
Posts: 110
★
Hey, Saved for a long time for this, not even Uncollected yet (working on it, will be soon). I was hoping that this 6 star would help. Opened it today...The Hood. Any thoughts. It could have been worse. I have used him before with wasp, Antman, Ghost and Nick Fury but I only have a 4 star Ghost so not getting too far with that.