Earlier today, there was an issue where Summoners that logged on shortly after the Login Calendar switched over for the day didn't receive the Cosmic Ghost Rider login crystal. We've fixed the issue for players receiving the crystal now but will have to collect data and send out the crystal to all players that didn't receive it next week. We apologize for this inconvenience and look forward to making it right for you all.
Featured crystals dissapointing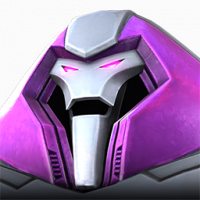 Bumbunyon
Posts: 41
★
So I saved 3 months of 6* shards for the new featured 6* crystal when it came out and my grand prize was thor jane foster, electro, and and civil warrior. The new 5* featured crystal also really pretty underwhelming.

If we are to save for these featured Crystal's can we have more champions that we actually want? It's such a huge dissapointing experience to spend 3 months of 6* shards on civil warrior, lady thor, and electro. Not that those are really terrible necessarily, but they aren't I saved for this 6* featured for a looong time and and this is satisfying reward good. Just saying, can we get a little more value for these Crystal's? Not even bothering with featured Crystal's this 5* rotation. Just not worth it with so many champs I dont want.