Summoners, the Necrosword Crystals (the crystals in the Knull Cavalier Preview Bundle) currently have a higher than intended drop rate of 6-Star Champions.

We will be leaving the crystals as is for the time being, but will be correcting the drop rates before Knull receives his official release on October 28th. To ensure that this does not affect anybody that purchased this preview bundle, we will be auto-opening these crystals before that date, but this means you will not see what you received. To avoid any confusion, please open your crystals yourself ASAP.
Samsung Galaxy A70 connection issue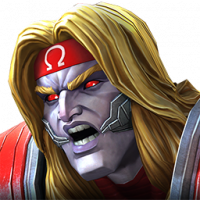 FF10
Posts: 214
★★
I just updated my device(Samsung Galaxy A70) to Android 10 today. After the update its impossible to play contest. A red icon keeps showing on the right side everytime i attempt a fight and after few seconds i get thrown out of the fight. It says connection problem but my connection is absolutely stable and works on everything else. I'm positive that its the Android 10 update that has created this problem. I have tried reinstalling the game and resetting my device but nothing works at the moment. I have also seen several posts in the forums regarding this issue. Please make the game compatible for us Galaxy A70 users as soon as possible.

The contest is such an important part of my life especially during this difficult times. Hoping to play it again soon. Thanks and Have a Nice Day
This discussion has been closed.