Summoners, there was an issue with Alliance War matchmaking today preventing Alliances from being able to match with others. As a result, this upcoming war will be cancelled. There should be no detrimental effect to any Alliance's Season performance, and we will be reducing the Alliance War Season Rewards Participation minimum to 4 Wars. We apologize for this inconvenience.
What is coming after Caviler?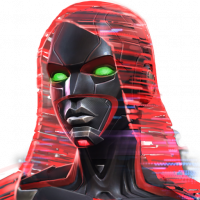 A7XTINMAN
Posts: 16
★
I am just really curious what the milestone will be what the new rewards upgrades will look like... has anyone heard anything?