Indestructible is fundamentally "FLAWED"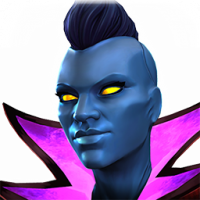 Batman_SinsOfAFather
Posts: 65
★
We all know the only reason you changed Morningstar and BWCV is because they were such good counters to The Champion boss.

Ok we'll give you the benefit of the doubt. Let's assume your intentions were pure.


Your "explanation" was that while indestructible there would not be any life steal.
Guess what ?
This is how all champs with life steal operate. So either you admit that you messed up or you have to change the fundamental interaction between 'Indestructible' and 'Life Steal'
This discussion has been closed.