Summoners, due to a technical issue, this week's series of Alliance Quests will be cancelled at 4pm PT. There will not be any Rewards for this series. The next series of Alliance Quests will start on April 18 at 12pm PT. We will be assessing the impact on Alliances and compensating accordingly, as well as returning Alliance Tickets.
Electro static shock is BuGgED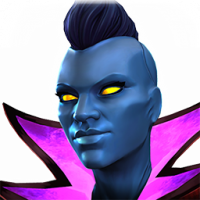 Batman_SinsOfAFather
Posts: 203
★★
In variant 2 aggression fury or just about any fight, electro still gives the opponent static shock even if electro is Indestructible. You know what that means
@Kabam Miike
? Indestructible registers damage . And if it shouldn't, then it is indestructible that is bugged and not LIFE STEAL. can you at least admit that? And put an end to this debacle once and for all.