**HOTFIX AND GOODIES**
Our latest Hotfix is now live for both iOS and Android! Please manually update your game. Additionally, because of the bugs' impact on energy refill consumption, we have provided summoners with Energy Refills and a few other items to assist in the Contest! Sign in and check your messages now to claim yours!
Kicked before season rewards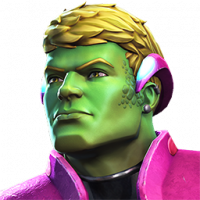 LLStash
Posts: 132
★
My alliance kicked me before season rewards because they didn't understand how flow tactics worked
I tried to explain but no one listened
They lost last war as well and suddenly kicked me and few other players
Kabam please do something
I have wasted a lot of resources on that alliance
This discussion has been closed.