Summoners, earlier today a notification for a Guardians of the Galaxy gift was delivered to some Summoners. This was done by accident, and we apologize for any confusion this may have caused.
New Alliance Mode Suggestion. KABAM read it please!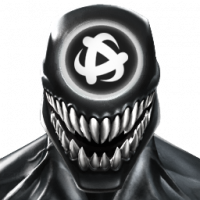 CaptainLEVI
Posts: 30
★
Im sure many of you watched Seatins Video and other Promoters / Gamers of mcoc are complaining about the Energy,Gold,Iso and Units. Many peopel complain about the price of the Cavalier Crystals/ Energy / Gold / Iso and to be honest i understand them at some point. Thats why im suggesting this to Kabam i hope an admin will react and give me his honest opinion about my idea:

It would be much more fun if there would be a new Alliance Mode without: Ke1/Ke2/Ke3.. only 1 Ke and max 30 players can join it and ur champs ain't getting locked when joining that Alliance mode. 6 lines which are just straight and there are only bosses to fight with specific nodes and it gets harder and harder you should not be able to Choose from Stage 1 to 7 you always start from Stage 1 and try to get to Stage 7 and kill the final boss (every hour +1 Energy so you can walk and fight the next boss max cap of energy 1 or 2, depends on how much bosses they would add) Why only such a low cap of energy? Because you are going to be with 5 Alliance Members in 1 line. And as strong your Alliance is you can get forward. This Mode should end in 1 week. And playable 3x in a month and the Rewards should be after every Week some: Gold, Iso and Energy Refills. Monthly Rewards depends on what rank ur Alliance is hitting but the rewards should contain: Units & Arena Crystals.