UPDATE: A new Hotfix (v32.2.3) is now being released to address this issue. Please keep an eye on your App Store for this update to address the below issue.
We are currently experiencing an Error when Summoners view a Champion's Synergies while in the Champion Selection screen in Arenas and Duels. We are aware of this issue and are working on a Hotfix to address it. In the meantime, please avoid using the synergy menu to prevent this error and crash. We apologize for this inconvenience. Updates will be posted here:
https://forums.playcontestofchampions.com/en/discussion/293506/error-when-looking-at-synergies-from-champion-selection-screen
How Long Does It Take For A Rework?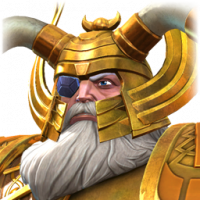 TheInfinty
Posts: 1,338
★★★★
(Sorry for this being my third thread in the last 24 hours but I think this is important)


How long does a rework take today on the forums I've seen lots of comments on this matter and saying stop releasing new champs and only focus on reworking most people don't realize how long reworks actually take


Testing- So the first thing kabam does when starting a rework is test the champ in content at its current form and gathers data to see how well they preform in content this is quite long actually take Colossus and Hulkbuster for examples. This takes around 1-2 months as a guess.


The New Abilities this is easily the longest part of the rework process it can take months as seen by hulkbuster to get abilities made because they can't just add some more damage and call it a day they actually try to make the champ really good and they have always made the new rework champs at the least pretty good and and the very best arguably best in there class AKA Colossus. This is not as easy as giving more attack and calling it a day. This can take around 2-4 months


Beta Test- Finally the last stage this is when the players get to test the champ out after the beta is over kabam takes feedback and makes final changes before release the time between beta and release is around 1-2 months and sometimes 3-4 as seen by oml and Colossus


So adding up the time this takes around 6-8 months to do making a rework is not just adding more attack it takes a lot more effort then just giving them more attack.


Lastly I'd like to talk about the people saying to stop releasing new champs and solely focus on reworking. My guess is that kabam has a deal where they must release new champs because of marvel. And secondly making new champs is also a big part of there marketing to help draw new players in if they didn't add new champs like black widow and red guardian they wouldn't have anything to promote their game because reworking champs doesn't scream Hey Come play my game! Adding new champs does make new players want to join


But that's just my thoughts I really wanted to make a post about this.