We are currently experiencing an issue causing a delay in delivery of Summoner Advancement, the Alliance Quest event, and other 3-Day X-Men use event. We are working to resolve this, but it will likely take a few days. We will ensure that these rewards are delivered to affected Alliances. Please do not change Alliances until your rewards are delivered.
How many wars Per War season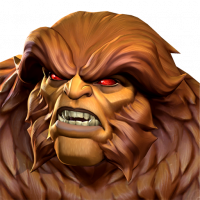 CelticAlien
Posts: 3
★
I'm trying to get my alliance as organized as possible and give everyone a chance to participate. I see that war season lasts 4 weeks... but how many total wars is that? If my calculations are correct, it's between 12 and 15... but I cannot find anywhere where that number is specified. Any ideas?