2 looking for a new home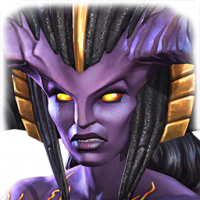 Con892
Posts: 101
★
Hey all, we are 2 players from the UK who both work in healthcare that are looking for a new alliance. We do work long long hours and there is a lot of overtime at the moment.
Emmy does struggle to get on during the day when she is at work but on days off (usually the weekend) she is very active.
I can still get on a couple fo times during the days that I am at work so you may not notice if I am at work or not.
Ideally looking for an alliance the carry out map 4 maybe map 5 in quest. An alliance that do 2 bg map 5 and 1 bg map 4 would be ideal.
We do enjoy war but maybe an ally that do 2 bg in war be ideal so when we are at work we can sit out if needs be.

I think the main thing we are looking for is an alliance that is ran like a well oiled machine and who keep players well. Hate seeing 5 people leave and struggle to get more in. We are used to alliances where you have a specific bg and lanes in war are picked in advance so you take the right champs in.

Anyways if any alliances have space for 2 people the please contact me on line app at connor892. Line is a must for communication.

Get in touch and we can chat.