Thanks for making it so we'd get something 'useful' from Abyss, and then still making it RNG.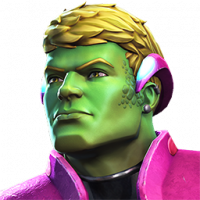 Treinin
Posts: 186
★★★
Got absolutely nothing of value. 10 Mutants that are close to garbage and no good options.

Cyclops, Cyclops, Magneto, Magneto, Nightcrawler, Beast, Mr Sinister, Bishop, Cable, and Emma....

Maybe one of the magneto's is getting a buff, but I don't know which one. And Emma is like.. kind of OK.. but not worth my materials.

The wait goes on. Abyss was still useless.

Thanks for nothing.