Due to an issue with Alliance War Defense Tactic, we will be ending this Alliance War Season effective immediately. This current War will not count towards your Alliance War Season Score. War Season eligibility rewards will be reduced to 2 Wars in the Season.

We understand that this is not a perfect solution, but without the ability to remove or freeze the War Rating quick enough, the rest of our Alliance War season would be compromised.

This war will remain active, and in-game, you will still see the season until tomorrow. After we end the season tomorrow, we will be taking some time to collect data and remove the changes to the Alliance War Season score. Once that is complete, we will be able to send out Alliance War Season rewards.

We apologize for the inconvenience.
Finally became cavalier! What to do next?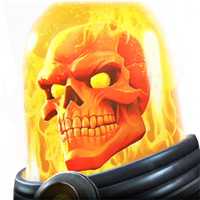 Warlord5386
Posts: 235
★★
I just became a cavalier. It was quite a bit of fun. Crossbones and sentinel were the main problems but thanks to y'all guys in the forums giving me tips and guides it worked out great in the end.
My MVP's were Quake , Domino and doom. Domino and Doom were fantastic options for clearing lanes and quake took on most of the bosses including sentinel and crossbones whom I managed to get the one shot.I haven't used any units at all whatsoever just few revives.
I have completed variants 2 and 4 (not explored) and act explored only act 5.4.
Which content should I push for next? And also which champs should I rank for that particular content.
Any suggestions would be appreciated and you guys are awesome!
Thank you.
Edit: I also have 2 six stars - Electro and Nova which I didn't find useful but please do tell if they are.