Summoners, due to a technical issue, this week's series of Alliance Quests will be cancelled at 4pm PT. There will not be any Rewards for this series. The next series of Alliance Quests will start on April 18 at 12pm PT. We will be assessing the impact on Alliances and compensating accordingly, as well as returning Alliance Tickets.
Yesterday, Today and The Future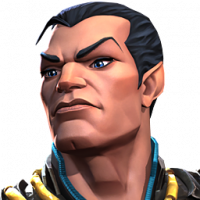 winterthur
Posts: 5,271
★★★★★
Just for records purpose since the threads were posted in the General Discussion section.
This is where it all began. May 7
General Game Feedback
May23
Short Term Roadmap
June 17
Prelude
June 24
The Future Of Quests
June 25
A Delay
June 30
Amping Up Alliances
July 2
Champions Of The Contest
July 4 [Edited July 7]
A Contest Evolved