UPDATE: A new Hotfix (v32.2.3) is now being released to address this issue. Please keep an eye on your App Store for this update to address the below issue.
We are currently experiencing an Error when Summoners view a Champion's Synergies while in the Champion Selection screen in Arenas and Duels. We are aware of this issue and are working on a Hotfix to address it. In the meantime, please avoid using the synergy menu to prevent this error and crash. We apologize for this inconvenience. Updates will be posted here:
https://forums.playcontestofchampions.com/en/discussion/293506/error-when-looking-at-synergies-from-champion-selection-screen
Is anyone else getting way less units from battle crystals?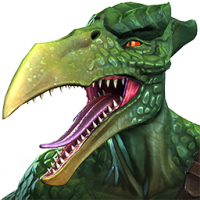 Urkel2
Posts: 371
★★
In the past week of arena grinding ive gotten 45 units total from battle crystals thats 3 pulls of 15 units... Normally I can get around 2500-3k a month when hardcore grinding.. So this is a pretty big loss for me.. Is anyone else having this issue? Or am I just the victim of a seriously bad luck spell?