Thanks for the Moon Knight micro-buff!

Magrailothos
Posts: 4,110
★★★★★
So Moon Knight stacks bleeds now! Noticed it this morning in the arena: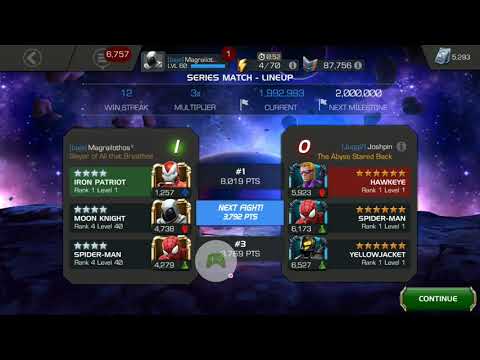 Miike has confirmed this was intentional on Twitter:
My response:
His damage is definitely much improved with this, particularly if you've invested in Deep Wounds. He's no demigod, but at least this makes him useable; and not just a silent partner providing a buff to someone like Darkhawk.
Could be great with the right synergy team -
Night Thrasher (+40% bleed duration)
Darkhawk (Power Gain or Regen at start of the fight)
Iron Patriot (decent critical rate boost)
+ one other (Ronin? - chance to regenerate when struck?)
Can any of the mods confirm if this is expected to be the full extent of his 'Tune-Up', or is MK still on the waiting list for a proper buff?