Mystic rank advice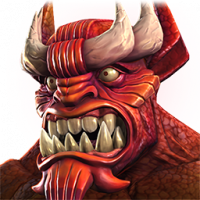 Rxordie
Posts: 18
★
I finally have enough mystic t4cc to rank up one of my champs. Which one would be the best option?

5* Iron Fist (rank 2/5)
4* Guilly (rank 4/5) sig level 10
4* Dr Voodoo (rank 3/5)
4* Jane Foster (rank 3/5)
4* Juggs (rank 3/5) sig level 20
4* Dormammu (rank 3/5)
4* Iron Fist (rank 3/5)

I'm leaning towards Guilly, but I didn't know if any of the other options would be better than her. I usually just do event quests and haven't got into alliance wars and stuff like that yet. Or should I wait for a better 5 star champ?

Thanks in advance for the advice!