Summoners, we are aware of an issue where the Summoner Sigil's Golden Circle Quest is not available to all players. We are continuing to investigate this. We will be sure to compensate for any missed Gold once we have fixed the issue.
HULKBUSTER HEAVY HIT "FIX/UPDATE"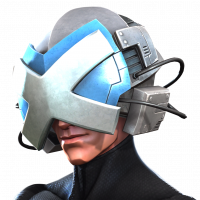 AnndreyGo
Posts: 33
★
@Kabam Lyra
@Kabam Miike
@Kabam Porthos
HULKBUSTER has a problem with his HEAVY atack ..
when you corner the opponent so u can use the Sp2 ..after his SP2 that beam pushes him back from the wall/opponent and creates a big distance between you and the opponent.. Hulkbuster doesn't have the reach on his heavy animation to hit the opponent and you miss .. especially if your opponent is a Size S .. sometimes small opponents just stand up and wait in the corner and after u miss they retaliat .. PLEASE explore the issue and find a solution ..
I propose a small adjustment to his Heavy animation ,maybe a) make his heavy like Cap Marvel movie ,with a dash forward before the uppercut or b) adjust his heavy to have the same reach as Venom ..
HULKBUSTER is a great champ now ,great job on his Buff . Congrats to all the people who were involved in his buff
But .. he is a high risk high reward champ .. that relies heavily on his HEAVY ATACK FOR THAT HIGH REWARD ,we just want a reliable way to take that risk
)))
))
So please update his Heavy animation and/or reach ..