Summoners, due to a technical issue, this week's series of Alliance Quests will be cancelled at 4pm PT. There will not be any Rewards for this series. The next series of Alliance Quests will start on April 18 at 12pm PT. We will be assessing the impact on Alliances and compensating accordingly, as well as returning Alliance Tickets.
Cavalier rewards [Merged Threads]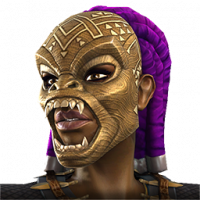 100100
Posts: 97
★
Just saw katys video. And there were only 10k t2a shards in complete cavalier difficulty

And its funny how kabam wrote its to help progressing players to rank up 5* champions.


Other rewards are ok. Not great but there should be atleast 2 fully formed t2a in cavalier difficulty.
Post edited by Kabam Miike on