UPDATE: A new Hotfix (v32.2.3) is now being released to address this issue. Please keep an eye on your App Store for this update to address the below issue.
We are currently experiencing an Error when Summoners view a Champion's Synergies while in the Champion Selection screen in Arenas and Duels. We are aware of this issue and are working on a Hotfix to address it. In the meantime, please avoid using the synergy menu to prevent this error and crash. We apologize for this inconvenience. Updates will be posted here:
https://forums.playcontestofchampions.com/en/discussion/293506/error-when-looking-at-synergies-from-champion-selection-screen
Thing Cosmic Synergy Team gets bugged sometimes!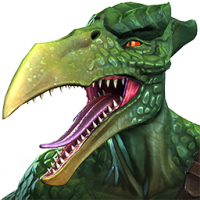 Merciless
Posts: 26
★
I've been using the Thing synergy team for a while and sometimes it doesn't always work as intended. I use the champions in order of Thing/Champion/Hela/Angela/Heimdall and I kill all of them except for Thing. Then, the first time Thing gets knocked out he gains 20% hp from Hela/Angela synergy and becomes indestructible from Champion synergy. The second time he gets knocked out he becomes indestructible from Heimdall synergy and if he gets hit later, he dies. However, throughout a quest in some fights the synergies don't work as intended and in the correct order as seen in the video below at 1:03, 4:56 and 7:19!
For example, when I fought Mordo at first the synergies worked just fine but the second time I fought him after I revived Thing this bug happened. It seems to happen randomly to me.