Summoners, there was an issue with Alliance War matchmaking today preventing Alliances from being able to match with others. As a result, this upcoming war will be cancelled. There should be no detrimental effect to any Alliance's Season performance, and we will be reducing the Alliance War Season Rewards Participation minimum to 4 Wars. We apologize for this inconvenience.
Ghost and aegon incursions crystal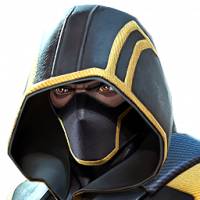 Aomine_Daiki10
Posts: 1,138
★★★★
Honestly this crystals are a joke why remove ghost and aegon incursions crystal. Like seriously it does not make sense we never asked for this kind of crystal update. Thanks kabaam all the artifacts I saved was all for nothing.