Earlier today, there was an issue where Summoners that logged on shortly after the Login Calendar switched over for the day didn't receive the Cosmic Ghost Rider login crystal. We've fixed the issue for players receiving the crystal now but will have to collect data and send out the crystal to all players that didn't receive it next week. We apologize for this inconvenience and look forward to making it right for you all.
Today feels like a big step backwards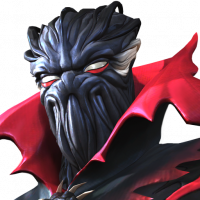 Wozzy101
Posts: 671
★★★
A fair few may disagree but today feels like a real step backwards for me. Really poor selection of champs in the Incursion crystals. Really average 6* featured Crystal especially compared to the really good 5* that was last released. I thought the aim was to really buff up the featured crystals. But so many meh champs in there.

But rather positively if you have you £48.99 you can buy your way to some "rare" T5CC selectors. I believe this is the second time in recent memory we've been able to purchase this rare item, that's far to rare to be able to earn through something like a new flagship game difficult in Cavalier EQ. Post may get some dislikes but today doesn't feel a positive step forward.