8.5k prestige, no line, AQ focused, but easy going looking for 1+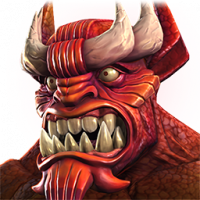 Moosetiptronic
Posts: 834
★★★
Hi all,

We are a high prestige Alliance, 8.5k average. We run 3 BGs of map 4 for 140m+ per round on AQ which is 3,400 glory and 7 map 6 crystals. As it's map 4, it's very low pressure on both champions and time.

We also run 2 BGs in war, high silver 1/low gold 3. No items, no requirement to take part, we just run for season rewards.

We hit 500 to 800 in SA with no holding and milestones in nearly all other 3 day events.

We don't use line or other chat app. If you're 8.5k+ prestige, you know what you are doing!

We are replacing a 10.2k 1.2m account who has just retired, which really does suck as he is a great chap.

If you want to play the game at your own pace but still want to do 5 days of very easy AQ to keep the glory rolling in, then we will be a great fit.

Ilovescotch in game. Check us out.