Looking for 1 for a stress free alliance Gold 2 AW and map 5 AQ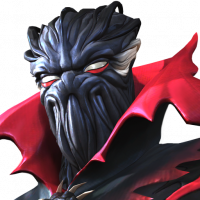 Brazenhut
Posts: 111
★
We are a friendly group of people in an alliance running map 5/5/4. We consistently hit 200-210 mil in AQ and 500k+ in summoner advancement. Low stress 3BG war currently in gold 2.
Looking for 1 member preferably with prestige >8.5k to complete our alliance. Our goal is to eventually run map 5 in all quest groups in AQ
We are otherwise a pretty laidback alliance with no minimum contributions for any alliance events. We prioritize real life but do expect good communication and a heads up when being absent for extended periods from AQ/AW. We use discord for communication and it is a must.
If interested then here is the invite to our discord server.
https://discord.gg/xS4Ee7K
The details of our alliance