Free to play - Can't keep up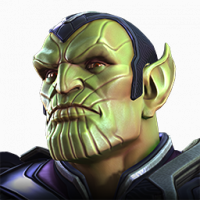 Fictionplane
Posts: 15
★

In my opinion there have been changes to the game over the last months that make me need to either spend money or quit. They are as follows:

1. Even if I clear to the end of Act 6, I don't have an adequate 6* option to R3 unless I am spending money for crystals.

2. 6 of my top champs are almost always locked up in AQ and AW. Without a "whales" roster I need to wait to clear content and then buy energy refills to play with my best champs.

3. Because I don't want to spend all my units for revives in EQ Cavalier difficulty and Act 6, I am playing paths near completion and then quitting out (making all the time spent playing meaningless and unrewarding).

4. Drop rates are not listed for things like featured crystals. I can stockpile for featured crystals, but no one knows the actual drop rate (There are tons of featured champs in the reel, but I have opened 7 featured 5* crystals this month and have got nothing new).

5. I don't have the ability to sell class T4s for class T5s - T5 class shards are all behind endgame content that requires specific hero counters.

6. For the most part, newer characters are better and more difficult defenders making AQ and AW more difficult, but for the same rewards. New characters also usually have better damage output and higher prestige pushing down the value of my veteran roster each month.

I've really enjoyed playing this game, but I fear if these things don't change, I won't be able to keep up.