As we continue to work to address ongoing issues regarding Parry and Evade, we will be extending the Week 4 Quest of the Summer of Pain and its Solo Objectives by 1 week to better allow you to complete this content. This will not result in next week's content being delayed.
Sensible Rank 2, 6-Star Options! - My Own Opinion
Intensity108
Posts: 177
★
Going to quickly note that this is my personal opinion and you don't have to like the same Champions that I do or dislike the Champions that I dislike. Just tell me your opinion on a certain Champion that makes you think it's worthy of rank 2 as a 6-Star!
I also hope that the image below isn't too big and blurry OR too small and not visible, crossing my fingers though!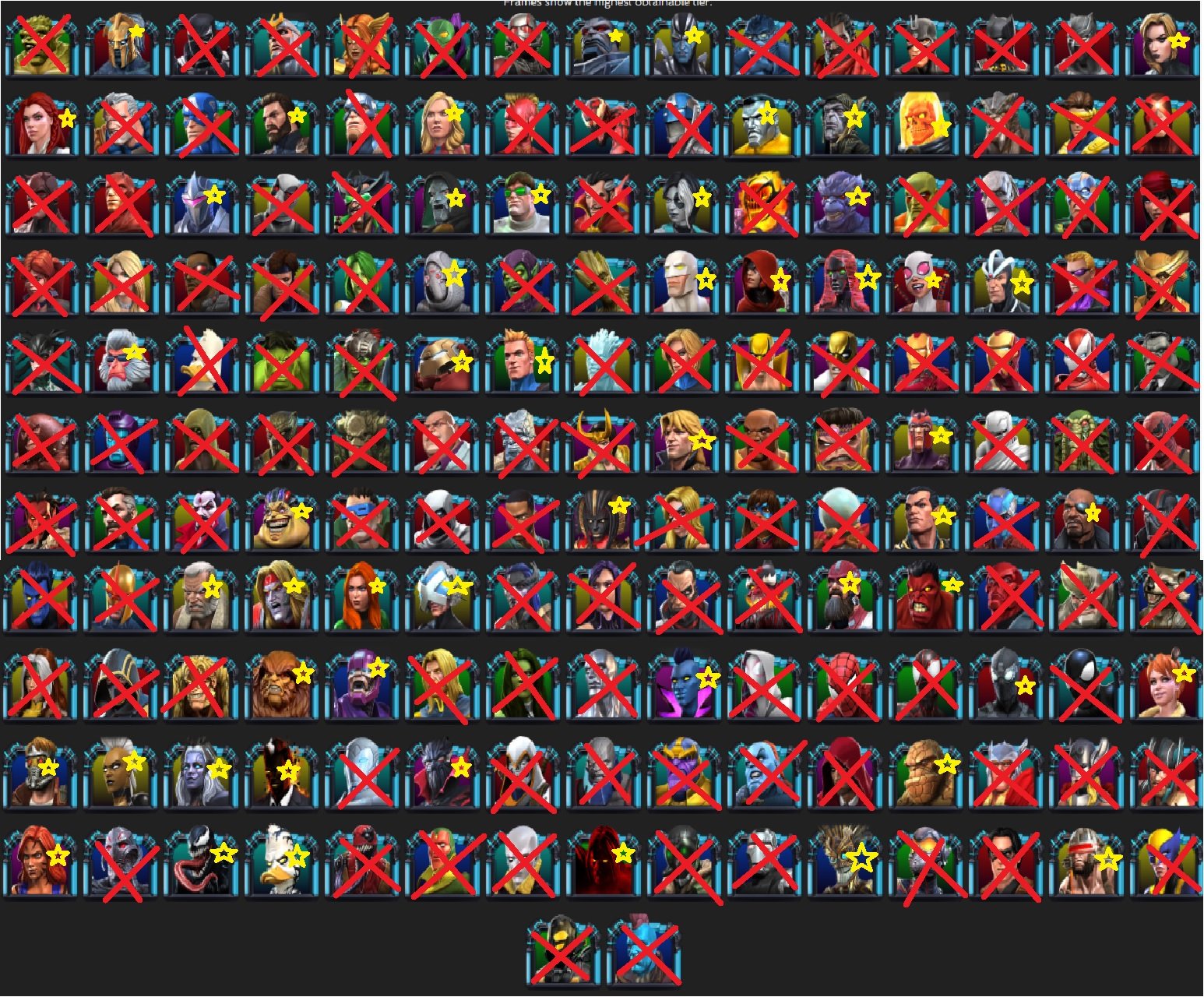 I know what some of you are thinking. Why has he said that he wouldn't rank 2 Emma Frost, Ice Man or Elsa? And why has he said he would rank 2 Phoenix, Guillotine, Storm, Doctor Octopus and Old Man Logan??
Well it's simple really? I don't really like Emma Frost or Elsa, and Ice Man isn't needed as a 6-Star if you have a 5-Star maxed out.
ALSO, Phoenix is fun to play with, Guillotine has some really nice damage, Storm has always been one of my favorite X-Men and i don't think Kabam failed as badly with her as everyone might think, Doctor Octopus is so much fun to play with in general questing like EQ and sometime even AQ. Ah and Yes, Old Man Logan, well Old Man Logan is very solid with his damage, regen and his unblockable sp1.
Tell me who you think i'm wrong about and why!
Thanks!
Post edited by Kabam Porthos on