UPDATE: A new Hotfix (v32.2.3) is now being released to address this issue. Please keep an eye on your App Store for this update to address the below issue.
We are currently experiencing an Error when Summoners view a Champion's Synergies while in the Champion Selection screen in Arenas and Duels. We are aware of this issue and are working on a Hotfix to address it. In the meantime, please avoid using the synergy menu to prevent this error and crash. We apologize for this inconvenience. Updates will be posted here:
https://forums.playcontestofchampions.com/en/discussion/293506/error-when-looking-at-synergies-from-champion-selection-screen
Abbys of legends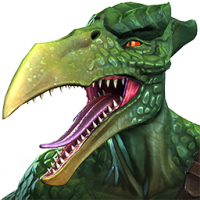 solmyrair
Posts: 378
★
Hi All,

I've asked in old subject (as I thought this will be more beneficial) however I've been advised to open new topic so I'm doing it..

What is the easiest path in Abbys?
What team should i have to spend the less amount of units?

I've got most of ones I need to have - NF, Hemidall, Aegon, HT.. the last one is missing. I don't have a Doom neither not sure what would be the best to use instead?

I've got magneto and I was thinking he may help taking under consideration last buff but not sure if that's the case.

Any advise? Can I use something instead of Doom? Or should I wait till I get one?

I've watched Seatin videos and lots of others but still can't figure out which option is the best. Any advise?