Magneto name is MAX not Eric, Kabam pull "facts" from the movies?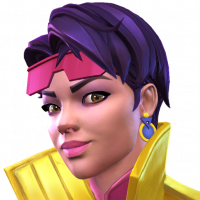 Belfigor2
Posts: 187
★
Magneto name is Max Eisenhardt as most fans know, so why are they calling him Eric in the EQ ?
long ago before the reveal it was hinted Magneto name might be Magnus, but then they revealed it was Max so why is Kabam using facts from the x men movies instead of perhaps using marvel facts like the official handbook of the marvel universe?