Summoners, the Necrosword Crystals (the crystals in the Knull Cavalier Preview Bundle) currently have a higher than intended drop rate of 6-Star Champions.

We will be leaving the crystals as is for the time being, but will be correcting the drop rates before Knull receives his official release on October 28th. To ensure that this does not affect anybody that purchased this preview bundle, we will be auto-opening these crystals before that date, but this means you will not see what you received. To avoid any confusion, please open your crystals yourself ASAP.
Which among these champions is worth taking to rank 3 to get Thronebreaker ?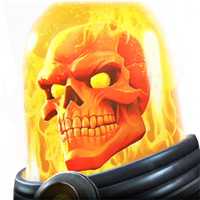 Warlord5386
Posts: 235
★★
This is my 6* roster and so far only Havok is worth a rank 3 imo. Should I wait for someone else or pick only mutant from future T5CC selectors?
These are my Catalyst status
Honestly this Thronebreaker thing really has irked me a lot. I've already defeated the Grandmaster months back and was hoping to get a Rank 3 , but RNG wouldn't allow it. Now we cavaliers who only need a Rank 3 are being grouped with uncollected players in AQ. I was expecting the Cyber deals to be good as a helping hand in getting a Rank 3 but this year's deals sucks. Why introduce such a paywall?
Need your suggestions.