Curse of the MAN-THING!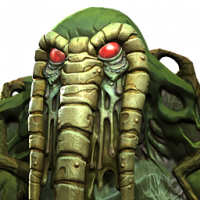 ADDIS0N
Posts: 900
★★★★
Before this weekend, I had a sig 80 6*Man-Thing, all natural dupes. I brought him to R2 with hopes that would break the curse.
Then, this weekend, this happened:
I picked Sunspot for the sig levels.
Then, I opened two 6* basics and this happened:
Yes, that's right. Two of the champs I didn't pick in the nexus both appeared in the next two basics I opened.
So, here I am with a sig 100 Man-Thing.
I mean, I like the champ. I honestly do. He needs tuning (please, Kabam, PLEASE), but c'mon. I've now technically pulled Man-Thing 7 times.
THIS IS WHERE IT GETS FUN.
I have a mystic T5CC and I'm
wondering if I should just accept my fate and go all in on Man-Thing, or if I should use my T5CC on my unduped Doom.
YOU GUYS PICK.
I will do what you guys tell me to do and post pics and videos after.
Curse of the MAN-THING!
149 votes