Get a Free 3-6 Star Baron Zemo this Week!
Log in to the Summoner's Market at
https://store.playcontestofchampions.com/
and claim the Baron Zemo Selector between 10am PT November 24 and 10am PT on December 1st.
Proven and Below: 3-Star
Conqueror/Uncollected: 4-Star
Cavalier/Thronebreaker: 5-Star
Paragon/Valiant: 6-Star
You can only claim this Baron Zemo one time. The Baron Zemo is delivered as a selector, claiming it will require you to choose your rarity immediately. If you plan to change your Progression level during the Cyber Week event, we suggest you wait until you have made that change before claiming this selector.
AQ bracket misplacement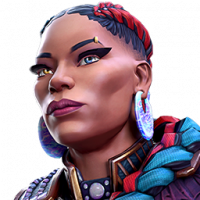 Krotch_Rocket666
Posts: 17
★
What is the ETA on a fix for alliances that have been placed in the wrong bracket. My alliance is getting short changed on milestone glory and will miss the window to purchase items in the glory store if we do not receive the glory we regularly get from Incal milestones rewards. We're also missing out on the Map 5 and Map 6 crystals obtained from the milestones.
@Kabam Miike
please give us a update on when a fix can be expected. I know it's not your intention to screw alliances out of hard earned milestones. But it's starting to feel that way going into day 4 of AQ.
This discussion has been closed.